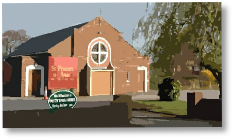 St Francis of Assisi - Llay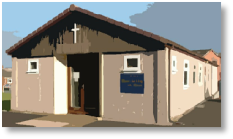 Christ the King - Rossett



Serving at the Altar during Mass or other services is a great honour. Anyone can apply to become an Altar Server a year after making their first Holy Communion if they attend Mass regularly. Full training will be given before you are asked to serve.
The role of the Altar Server is very important because he/she is one of the closest persons to the Altar and to the Priest representing Jesus Christ during the celebration of the Holy Mass and the administration of the Sacraments. The service of the Altar Server is greatly appreciated by the church. A good Altar Server will give their service with major attention and respect. Their behaviour is a very important aspect because it can arise in other Servers that wish to serve on the Altar.
We have been very fortunate to see a growth in the number of altar servers for both Llay and Rossett over the last couple of years. It is hoped this year to enrol our Altar Servers as members of the Guild of St Stephen. We have recently purchased new Augustine Albs for the servers to wear.
Training will take place twice a year - during Advent and during Lent. Anybody interested in becoming an altar server should contact Canon Lordan or via contact form here.
The Guild Promise
I offer myself to God almighty,
to Blessed Mary, our mother,
and to our holy patron, Saint Stephen.
And I promise to do my best,
to serve regularly with reverence and understanding,
for the glory of God, the service of his Church, and my own eternal salvation.