© Llay/Rossett Parish 2021
Llay - Rossett Parish
Wrexham, North Wales
New Readers and Cleaning Rotas
With the return of Readers at mass and
other COVID related issues we have new
rotas available for Readers and Cleaning.
All participants should have been sent
their related Rota. You can also check the
Rotas on the notice board at the rear
porch of the church or view/download
online Here….
Our New Diocesan Directory and
Year Book 2022
Available from the back at £3.50 – a fund
of information on the parishes, Dioceses
and organisations etc. of the Catholic
Church in Wales
World Meeting of Families 2022
The World Meeting of Families is held
every three years. In 2022 it takes place
in the Diocese of Rome but, through
creative local initiatives in our dioceses
and live-streaming, this is a truly global
digital event. Read more….
Misson Day Magazine
The free magazine for MISSIO available
in the porch
New Offertory Envelopes
The new offertory envelopes are now
available from the porch. Start using
them from 10 April.
Charities
info@marysmeals.org or
www.marysmeals.org.uk
cafod.org.uk/give
Please Donate to MISSIO Appeal
Poor Clares sponsor a Brick to raise
donations for their new building Read
more………
New Bishop Chair for the Holy
Land Coordination
Bishop Nicholas
Hudson, auxiliary
Bishop of
Westminster and
long-term bishop delegate of the Holy
Land Coordination, has been named
the new chair of the group.
The Holy Land Coordination, made up
of bishops from across Europe, North
America and South Africa, was set up
at the end of the twentieth century at
the invitation of the Holy See. The
purpose was to visit and support the
local Christian communities of the Holy
Land. Read More….
Prego
The St Beuno's Outreach Team lead us
in praying around the themes of next
Sunday's Mass – helping to deepen our
prayer life. ALL are welcome – you do
not need to have been before. And
invite your family members and
friends along too, non-Catholic and
Catholic alike. All benefit greatly.
The next Prego meeting to be held in
St Francis of Assisi Hall Llay will be

11
July.
This will be the last meeting
before summer break next meeting
September.
These will meet fortnightly
on Monday evenings starting at
7.30pm. These are open to anyone
from our parish and also from other
Churches.
COVID Reminder
Due to the increase of numbers for the
new mass times, starting this weekend,
and the increase of COVID cases it has
been advise that parishioners should
wear face masks and sanitise their
hands.
PAC Meeting
The next meeting is to be help on 23
August at 6.30pm. Items to be discussed
will include The Synod and other items
from the last meeting.
The minutes for the last meeting, 7 June,
are available to download HERE

….
TCC report download/view HERE

….
Ukraine
Ukraine is a country in Eastern Europe.
It's the continent's second largest country
by area. There are approximately 4.5
million Ukrainian Greek Catholics – 3.85
million reside in Ukraine. In the UK the
community is served by the Ukrainian
Catholic Eparchy of the Holy Family of
London. The faithful in the Eparchy
number some 13,500 people. Read
more….
Vincentian Divine Retreats
First Saturdays
Pantasaph Friary has moved into
the hands of the Vincentian
Congregation
. The Capuchin
friars moved out on the 31
December 2021. More information can be
found in this

Parish newsletter.
First Saturday Devotion have started with
the first being held on the 7 May. The
next will be 6 August starting at 10.30am
until 2.30pm inc. Healing Mass,
Adoration, Consecration to the
Immaculate of Mary and Preaching the
Word.
Divine Mercy Chaplet
The only chaplet we
have that was dictated
by Jesus Himself; he
gave it to his secretary
of Divine Mercy, St.
Faustina. The Lord
made it clear that the
Chaplet was not just
for her, but for the
whole world. Prayed
on ordinary rosary
beads, we can pray
this chaplet at any
time and we can also make a novena of
prayer for any intentions. We must not
change or add any other wording. Follow
this link to the "Divine Mercy Chaplet".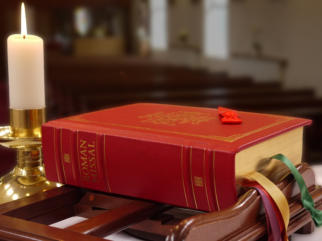 We Remember in our prayers
Those whose anniversaries occur this week
May they rest in peace and rise in
Glory
19th Sunday of Ordinary Time
Sea Sunday
Saturday
-
6.00pm
Sunday
-
10.00am
Eucharistic Adoration with Rosary
3pm - 5pm
Mon - Fri
No Mass
Wed
- Eucharistic Adoration
2pm - 4pm
Canon Lordan Summer Break. Canon
is due to start his Summer break from
Monday 25 July until Thursday 18
August.
We welcome Fr Reg from the Cathedral
who will be celebrating Sunday Mass
whilst Canon Lordan is on his holiday.
Whilst Canon is away and your in need
of a priest please contact the
Cathedral - 01978 263943 or
Buckley, Canon Doyle - 07542 268738
Mass Times
St Francis of Assisi is open for SATURDAY, SUNDAY and Weekday MASS and During week for private prayer

Our Holy Father's Prayer Intentio
n
for August 2022
Small Businesses
We pray for small and medium sized
businesses; in the midst of economic and
social crisis, may they find ways to
continue operating, and serving their
communities.
Latest Bulletin
to Download -
NO PARISH BULLETIN THIS WEEK
The Assumption of the Blessed
Virgin Mary (solemnity)
Saturday
-
No Morning Mass
Confessions 10.00 to 10.30am
available any time by appointment.
6.00pm Mass
Sunday
-
10.00am Mass
New mass times started 2-3 July, there
will only be one mass celebrated on the
Sunday at

10.00am
New Sunday Mass times from

2 - 3 July
2022
. We are amalgamating the two
Sunday masses into having just one at
10.00am
After the Sunday mass there will be
Tea/Coffee served in the church hall.