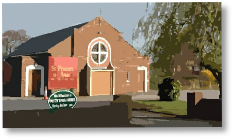 St Francis of Assisi - Llay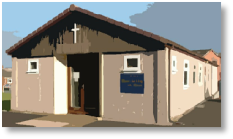 Christ the King - Rossett


What is Confirmation?
"Now when the apostles at Jerusalem heard that Samaria had received the word of God, they sent to them Peter and John, who came down and prayed for them that they might receive the Holy Spirit; for it had not yet fallen on any of them, but they had only been baptised in the name of the Lord Jesus. Then they laid their hands on them and they received the Holy Spirit" (Acts 8:14-17).
The Catechism of the Catholic Church tells us that Confirmation brings an increase and deepening of baptismal grace that:

- it roots us more deeply in the divine filiation which makes us cry, "Abba! Father!";
- it unites us more firmly to Christ;
- it increases the gifts of the Holy Spirit in us;
- it renders our bond with the Church more perfect
- it gives us a special strength of the Holy Spirit to spread and defend the faith by word and action as true witnesses of Christ, to confess the name of Christ boldly, and never to be ashamed of the Cross.
For further information please contact the Presbytery or via contact form here.