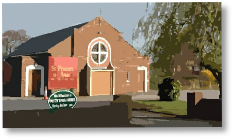 St Francis of Assisi - Llay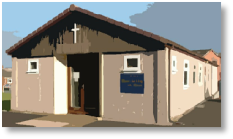 Christ the King - Rossett



The Sacrament of First Holy Communion is an unforgettable meeting with Jesus, a day to be remembered as one of life's most beautiful.
The Eucharist, instituted by Christ at the Last Supper on the night before His passion, is a sacrament of the New Covenant - the greatest of the sacraments. In this sacrament, the Lord becomes food for the soul under the appearances of bread and wine.
Children receive this sacrament solemnly a first time in First Holy Communion and are encouraged to receive it afterward as often as possible in order to remain in close friendship with Jesus.
The last Group to receive their First Holy Communion took place in the parish of St Francis of Assisi, Llay and Christ the King, Rossett, on 18 June 2017

First Holy Communion 17 June
Click photo for slideshow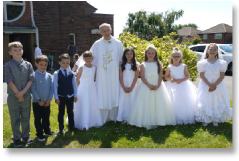 It was with great joy that our young children participated in their First Holy Communion on Sunday 18 June 2017.
We had a large number for us this year with a total of 8 receiving their First Body of Christ.
It was with great applause from the congregation that the Mass was ended.
We pray that they and their families will be filled with every grace and blessing at this celebration which marks such an important step in the spiritual journey of our young people. Let is all pray for them, and with them, with all our hearts
First Holy Communion 18 June 2017