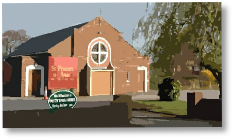 St Francis of Assisi - Llay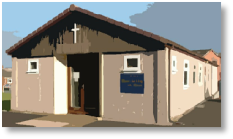 Christ the King - Rossett



Weekend for Men Aged Over 30 – Friday 14th to Sunday 16th September 2018 at St Beuno's, Tremeirchion.
The primary focus of the weekend is the possibility of priestly vocation in later life so it is limited to men between the ages of 30 and 55. However, it is also suitable for men not specifically considering priesthood as it is not presumed that any major choice or commitment will be made during the weekend. The weekend will take place in a prayerful spirit and aims to provide some tools for reflection and discernment about future choices. There will be input and one-to-one guidance. See the poster at the back for full details. Details and booking at www.pathwaystogod.org/courses-events-retreats
Weekend Retreat – Friday 21st to Sunday 23rd September 2018
at Belmont Abbey, Hereford
Holy Angels and Divine Mercy
Led by Fr Peter Prusakiewicz CSMA
Beautiful Belmont Abbey is home to a Community of Benedictine Monks. Fr Peter is from the Congregation of St Michael the Archangel and will lead and teach us through two great gifts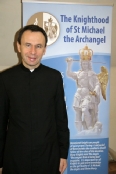 of God.
Fr Peter has travelled to many countries proclaiming and explaining The Divine Mercy Devotion.
From 1993 to 1996 he served as a chaplain to the Congregation of the Sisters of Our Lady of Mercy in Warsaw where St Faustina started her religious life.
The Retreat is residential and will take its rhythm from the Divine Office of prayer sung in the Abbey Church.
For more information and booking from please contact
Geraldine Downing - 01978 357367