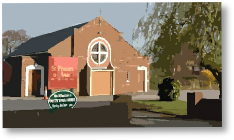 St Francis of Assisi - Llay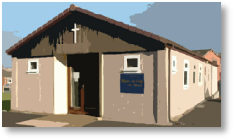 Christ the King - Rossett





Parish Priest Canon Lordan

Welcome to this Catholic Parish website of Llay (St Francis of Assisi) and Rossett (Christ the King), Wrexham, North Wales
We welcome all new members to this Parish community and to this web site with open arms.
There is a great family spirit in this parish and I am sure you will find all the support you will need in any matter of concern.
Please give our Parish Priest, Canon Bernard Lordan, a call to book baptisms and weddings, and he will be available to you for any spiritual care you need at any time.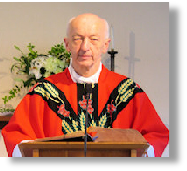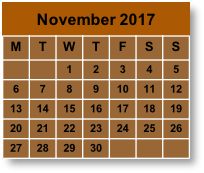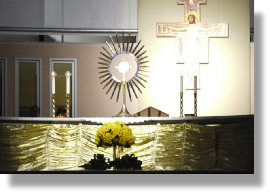 Silent hour of prayer every week before the Blessed Sacrament
A silent hour of prayer every week before the Blessed Sacrament to pray for our bishops, priests. It also gives each of us the opportunity to have some time alone with Jesus and He with us. Continues this Wednesday from 8pm to 9pm, at Llay.
The silent hour of prayer will still be going ahead whilst Canon is on his holidays.
100 Club October 2017 Draw Winners.….More Info
Sumy Visits ……...More Info
Wednesday Club next
meeting date………….More info
PREGO next meeting date and time………………….More info
Sumy Soup Supper 2016.………….…..More info
Bishop Peter's pastoral letters
"Into the Future1" Read Letter
"Into the Future2" Read Letter
AGM Minutes available for
17 Sept 17………More info
Fatima Centenary Celebration Video.…………….More info
Download Latest Parish Bulletin

Mass Times
These are our normal mass times but may vary so please view main mass times using link below
Saturday 9.30am with Exposition and Confession at 10.10.
6.00pm - Vigil Mass
(St Francis of Assisi)
Sunday 9am (Christ the King)
11am (St Francis of Assisi)
Mon
9.30am (St Francis of Assisi)
Tue
9.30am (St Francis of Assisi)
Wed
9.30am (St Francis of Assisi)
8.00pm Adoration of the Blessed Sacrament
Thur
9.30am (St Francis of Assisi)
Fri
9.30am (Christ the King)
We usually celebrate Latin Mass on the 2nd Sunday of the Month at 12.30.
Please check Mass times.
Full week's mass times can be found HERE
November – The Month of the Holy Souls
During this month we remember our dear dead – especially those who may be suffering the purification of Purgatory – with special attention and love. You can have your dead remembered during November in a special way at all Parish Masses by listing their names on one of the lists you can find in the porch (or your own paper) putting the list in an envelope (your own or one of those you will find in the porch) and hand it in (no money please) at the church or the presbytery. These envelopes – with their lists – will be placed on the Altar during all Masses in November and the names will be remembered there. But most importantly, try to attend as many of these Masses as possible and pray there yourself for our dear dead.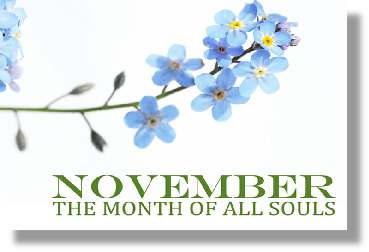 This year's Diocesan Advent Family day takes place on Sunday December 3rd at Blessed William Davies School, Bodnant Crescent Llandudno LL30 1LL. Children bring your parents and grandparents as all are welcome at our event that will be filled with fun and craft activities for all the family, to help everyone to understand the Advent season and start to prepare for Christmas.
There will be a prize quiz, make (or refresh) your Advent Wreath, and lots more Christmas crafts and ideas for making Advent a significant season for your family. Bring a picnic lunch and arrive from 12.30pm, tea, coffee and squash will be provided. We will be joined by Bishop Peter during the afternoon and the day will end with a family Advent Service. There will be hot dogs and mince pies afterwards. No charge for attending. For more information please contact Margaret Hinton margaretmfl@hotmail.co.uk tel 07842596878.