First Communion 2022
The First Communion Class for 2022 starts soon.
Children must be Year 3 and above.
Please contact Liz Davies on 07892406338 as soon as
possible.
Bishops' Conference – Synodal Process
The title of the 2023 Synod of Bishops is For a Synodal
Church: Communion, Participation, Mission.
For the first time, the Synod Office in Rome has
produced a comprehensive process which encompasses
the stated aim of the Holy Father that the Church in
today's world should have a vision of missionary
communion orientated to evangelisation.
The process begins in the Particular (or Local) Church
and then moves to the level of the Bishops' Conference.
From there, discernment takes place in the Regional
Area – for England and Wales, it would be steered by the
European Council of Bishops' Conferences (CCEE) –
before moving to the Universal Church with the final
Synod Gathering of Bishops in 2023, sub et cum Petro.
Read More…..
Frequently asked questions on the synodal process…
Pope Francis proclaims "Year of St Joseph"
In a new Apostolic Letter entitled Patris corde ("With a
Father's Heart"), Pope Francis describes Saint Joseph as
a beloved father, a tender and loving father, an obedient
father, an accepting father; a father who is creatively
courageous, a working father, a father in the shadows.
The Letter marks the 150th anniversary of Blessed Pope
Pius IX's declaration of St Joseph as Patron of the
Universal Church. To celebrate the anniversary, Pope
Francis has proclaimed a special "Year
of St Joseph," beginning on the
Solemnity of the Immaculate
Conception 2020 and extending to the
same feast in 2021.
To read the full Letter please follow this
link to the Bishop Conference website.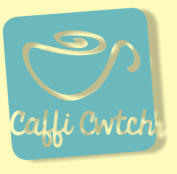 © Llay/Rossett Parish 2021
Llay/Rossett Parish
Wrexham, North Wales
Welcome
Welcome to this Catholic Parish website of Llay (St Francis of Assisi) and Rossett (Christ the King),
Wrexham, North Wales
We welcome all new members to this Parish community and to this web site with open arms.
There is a great family spirit in this parish and I am sure you will find all the support you will need in
any matter of concern.
Please give our Parish Priest, Canon Bernard Lordan, a call to book baptisms and weddings, and he
will be available to you for any spiritual care you need at any time.

Mass Times -
Public Masses only on Saturday, 06.00pm and Sunday, 09.30am &
11.00am at St Francis of Assisi Llay. Church open Tues - Fri 2pm-4pm for Private
Prayer and Adoration
Nightingale House Meals Matter
Award winning Caffi Cwtch at Nightingale House are
introducing a NEW frozen and fresh meal service for
collection or to your door delivery service Monday to
Saturday 10am - 4pm.
For more information and pricing please view their
website.
Divine Mercy Chaplet
The only chaplet we have that was
dictated by Jesus Himself; he gave it
to his secretary of Divine Mercy, St.
Faustina. The Lord made it clear
that the Chaplet was not just for her,
but for the whole world. Prayed on
ordinary rosary beads, we can pray
this chaplet at any time and we can
also make a novena of prayer for any
intentions. We must not change or
add any other wording. Follow this
link to the "Divine Mercy Chaplet"
Eucharistic Adoration & Private Prayer
4 days each week Eucharistic Adoration & Private
Prayer
at St Francis of Assisi Llay Catholic Church,
we will be opening for Private Prayer with
Exposition of the Blessed Sacrament from 2pm -
4pm every Tuesday to Friday.
All Welcome
Bishop's Open Letter on Assisted Dying
Bill
Bishop John Sherrington, Lead Bishop for Life
Issues for the Catholic Bishops' Conference of
England and Wales has written an open letter
inviting Catholics to pray for the defeat of the
Assisted Dying Bill to be debated in the House of
Lords on the 22 October.
It encourages them to write to peers at the House
of Lords stating the reasons why they oppose this
legislation and particularly explain from personal
experience the reasons why this change in the law
should be opposed.
It urges discussion and communication about this
important matter.
Read More….
COVID Mass Restrictions Ease
Mass Restrictions change from
13 September 2021
Easing of restrictions - what does this mean?
1.
No booking for mass
2.
All pews used but encouraged to be 1mtr apart
3.
Communion will take place as normal returning
to seats
4.
Entrance and exit as normal
5.
No singing and Face masks to be worn
6.
St Francis of Assisi open 9am - 5pm weekdays
for private prayer
Future changes
(start date to be notified)
1.
Weekday Masses