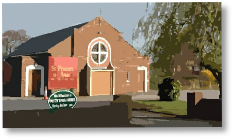 St Francis of Assisi - Llay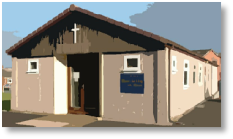 Christ the King - Rossett





Parish Priest Canon Lordan

Welcome to this Catholic Parish website of Llay (St Francis of Assisi) and Rossett (Christ the King), Wrexham, North Wales
We welcome all new members to this Parish community and to this web site with open arms.
There is a great family spirit in this parish and I am sure you will find all the support you will need in any matter of concern.
Please give our Parish Priest, Canon Bernard Lordan, a call to book baptisms and weddings, and he will be available to you for any spiritual care you need at any time.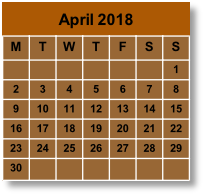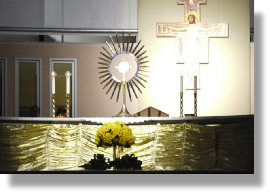 Silent hour of prayer every week before the Blessed Sacrament
A silent hour of prayer every week before the Blessed Sacrament to pray for our bishops, priests. It also gives each of us the opportunity to have some time alone with Jesus and He with us. Continues this Wednesday from 8pm to 9pm, at Llay.
100 Club April 2018 Draw Winners.….More Info
Sumy Visits ……...More Info
Wednesday Club next
meeting date…….More info
PREGO next meeting date and time……………….More info
Sumy Soup Supper 2017.………….…..More info
Bishop Peter's pastoral letters
"Into the Future1" Read Letter
"Into the Future2" Read Letter
PAC Minutes available for
13 Nov 17………More info
Fatima Centenary Celebration Video.…………….More info
Christmas Carol Service 2017 Video………………More info
Download Latest Parish Bulletin
Mass Times
These are our normal mass times but may vary so please view main mass times using link below
Saturday 9.30am with Exposition and Confession at 10.10.
6.00pm - Vigil Mass
(St Francis of Assisi)
Sunday 9am (Christ the King)
11am (St Francis of Assisi)
Mon
9.30am (St Francis of Assisi)
Tue
9.30am (St Francis of Assisi)
Wed
9.30am (St Francis of Assisi)
8.00pm Adoration of the Blessed Sacrament
Thur
7.00pm (St Francis of Assisi)
Fri
9.30am (Christ the King)
We usually celebrate Latin Mass (Old "Tridentine Rite") on the 2nd Sunday of the Month at 12.30.
Please check this week's
Mass Times HERE
Good Shepherd Sunday
Next Sunday (22nd): - Good Shepherd Sunday – World Day of Prayer for Vocations.
Please pray, think and talk about vocations to the priesthood and consecrated life. Pick up one of the prayer cards ("It's Your Call") from the back and visit the following websites for more information. www.ukpriest.org and www.ukreligiouslife.org.
Our retiring collection this weekend is our annual collection for our Church Students Fund. Those with boxes of offertory envelopes will find an appropriate envelope there. Please use it. And there are also small manila envelopes available in the porch for those who would like to use them. Any cheques must be made payable to "Llay Catholic Church."

News Alert - Rosary on the Coast
Sunday 29 April at 3pm
Supported, endorsed and encouraged by Cardinal Nichols and our Bishops. The intention includes all coastal regions,offshore islands, and inland locations. We will gather together at the coast to pray the rosary as one nation at the same hour throughout the land for
1. a re-flourishing of Faith across the British Isles
2. the Sanctity of the Human Person
3. Peace in our National life and throughout the world.
In our area, the event will take place at Prestatyn. Near the nova sport centre at portcode LL19 7LL. Meet at 2.30pm.
If you would like to go, please sign up at the back, if we have sufficient interest, we will order a coach. For further information please contact Geraldine 01978 357367.
Rosary on the Coast mobilization of prayer depends on everyone: "Blooming where they are planted"!